Before I start talking about the book that has me so excited, I have a bit of a personal preamble:
When I read the news on her website about her latest release, I screeched happily until my roommate ran up the stairs to make sure I was okay. Whether or not I've loved every book she's ever written, I love
many
of the books she has written over the years, and some of them have become personal favorites. Whether or not I agree with every public action she has taken regarding her books, I understand that she is a private person who has led a very public life and that it cannot have been easy. What I'm trying to say is this: I'm so happy she has written another book in a style similar to that of her old work that I don't even care about any of that. I just want to read it. I'll be there the day it comes out to get my copy.
So here it is:
Angel Time: A Novel
, by Anne Rice, coming October 2009, just before Halloween.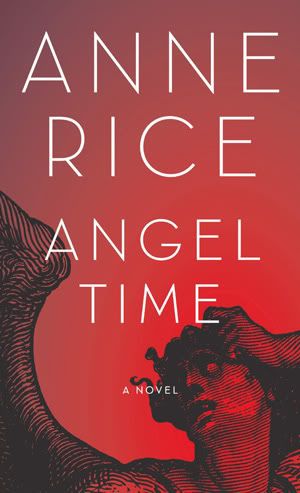 The very slight blurb written by Herself says
"In keeping with my commitment to do Christian fiction in a variety of forms, I am developing a new series called Songs of the Seraphim. The first of these metaphysical thrillers, Angel Time, will be coming in October 2009. The second has already been written and the third is underway. I'm hoping for a long life for the series with many adventures for its hero. I continue to work on Christ the Lord, the Kingdom of Heaven, the third book in the Christ the Lord series. "
It's times like these that I wish I could get my hands on an advance copy immediately. It will purportedly involve "time travel" and "medieval madness" and everything else you ever loved about the original Anne Rice.
See the full press release
here
on the divine Ms. Rice's
website